Our personalized crew training programs will help your airline meet the increasing demands for qualified pilots by producing flight-ready officers quickly so your airline can focus on what matters most – flying revenue flights.
Solution to Impending Pilot Shortages
Whether your operation requires EASA Training, FAA Training, or International CAA/DGCA Training, Flight Crew International provides tailored training solutions and programs to meet your exact needs—from transition and recurrent courses designed to create highly effective pilots to courses that target specific operational and regulatory requirements.
Onsite Training + Global Training Campuses
Flight Crew International offers training at various worldwide locations of your choice and even at your facilities to save your airline time and costs. In addition, web managed training allows students to train at their preferred location, time, and at their own pace.
Cadet Pilot Programs and Training for Local Pilots
Flight Crew International also offers customized Cadet Pilot Programs & Training for airlines' national pilots through partnerships with leading aviation training institutions globally. We are experienced in managing the contractual and logistical arrangements for pilot training worldwide and offer many crew training programs including:
• Type Rating, Qualification, and Recurrent Training
• Ground, Base, and Upgrade Training
• First Officer Programs
• Specialty Courses in the Field of Line Operations
• Web-Managed Training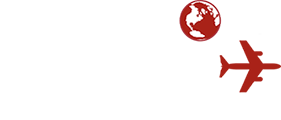 FCI Is The Key to Your Successful Operation
We are committed to supplying the highest quality aviation professionals. Our Aviation Recruitment, Crew Leasing, and Pilot Training services will deliver skilled local and expat pilots right to your door.