We service many different business aviation clients, including Fortune 500 companies, private flight departments, FBOs, jet charter and management companies, and VIP/VVIP clients.
Corporate Aviation Staffing Solutions
Flight Crew International supplies the corporate and private international Aviation community with on-demand, temporary, and permanent/direct-hire Aviation Professionals including:
• Pilots
• Engineers
• Instructors
• Flight Attendants
• Flight Schedulers/Dispatchers
• Aircraft Maintenance Technicians
Our Aviation Professionals can be assigned to your organization for any duration contract.
Professional and Reliable Service
Whether you need consulting services, are searching for one pilot, starting an entire flight department, or need a complete crew to cover a last minute trip, we provide a:
• Quick Response
• Fast Turnaround Time
• Turn-Key Service
• Highly Skilled Aviation Professionals
• Flight Schedulers/Dispatchers
• Unsurpassed International Experience
FlighTemps™: On-Demand Temporary Staffing
Our FlighTemps™ division provides on-demand, temporary Aviation Professionals to the commercial, business, and private aviation industry.
We take pride in our ability to quickly understand an organization's needs and specifications and to fulfill those requirements with highly experienced Aviation Professionals.
Flight Crew International's Crew Scheduling service is available 24/7 in order to meet our clients' most urgent flight personnel needs, anywhere in the world.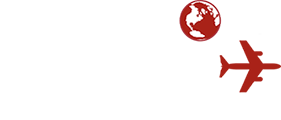 WE DELIVER EXCEPTIONAL RESULTS – TIME AFTER TIME
We are focused on developing customized HR solutions that meet the unique needs of your corporate flight department. Whether you need one aviation professional or one hundred, for a temporary contract or direct-hire, immediately or in the future, we will deliver high quality and experienced Aviation Professionals.