FCI ensures that the recruitment process goes smoothly for each of our candidates and gives them the best chance of succeeding.
Comprehensive Screening Preparation
It can sometimes be overwhelming when applying for an overseas position in a new country, but when broken down into simple steps coupled with support from our Aviation Recruitment Experts, it's actually a very manageable and easy process.
Flight Crew International ensures that the recruitment process goes smoothly for each of our candidates and gives them the best chance of succeeding by providing candidates with:
• Live Crew Support– we place candidates in touch with pilots who are currently flying for the air carrier they are applying with so they receive direct feedback
• Recruitment Process Overview– a thorough document which outlines the entire recruitment process from start to finish and all paperwork involved
• Assessment Preparation Packet– a detailed description of each stage of the screening process, including the simulator check, medical check, interview, technical exam (if applicable), documents check, visa requirements, etc.
• Frequently Asked Questions– a favorite of many pilots as it's a combined list of FAQs from all candidates regarding the subject opportunity and its screening process
• Crew Feedback – constantly updated with tips and feedback from pilots who have already attended assessments
Our Aviation Recruitment Experts are also readily available via phone, email, or Skype to provide in-depth advice and support for issues that may arise during the application, interview, and joining process.
Our crews are always fully informed, updated, and ready for the next steps!
Individualized Crew Support
Providing crewmembers and their families with comprehensive support while living and working overseas is our priority.
Flight Crew International understands the importance of having friendly, on-the-ground support for contract crews, which is why we provide 24/7 assistance to our contractors through multiple channels including:
• Dedicated Contract Managers
• Local In-Country Representatives
• Established Pilot Support Groups
In addition to providing advice and support during training and employment, Flight Crew International also helps contractors embrace new cultures and adjust to living and working in a new country.
We have a transparent approach with no surprises, no hidden bank charges, and timely monthly payments into our contractors chosen bank account so our crews can focus on FLYING SAFELY!
Worldwide Insurance Coverage
Flight Crew International provides comprehensive worldwide insurance to our contract crews and their families, including USA and Canada. Coverage is available at all times.
Whether you are on or off duty, at or away from home, you are always covered.
Our crews also have access to a full suite of insurance options including:
• Worldwide Medical Insurance (including USA and Canada)
• Personal Accident and Illness Insurance (Income Protection)
• Loss of License Insurance
• Term Life Insurance
• International Personal Pensions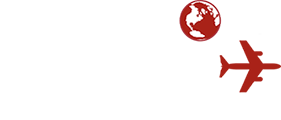 FROM TAKE-OFF TO LANDING – WE ARE HERE
We have deployed Aviation Professionals across multiple countries and with many clients. Our international experience, knowledge, and outstanding placement service allows our contractors to have a seamless transition into their new positions and peace of mind.