By providing clients with flexibility and tailor-made solutions, FCI helps clients save time and money and also offers convenience and peace of mind.
Flight Crew International provides customized payroll processing solutions and has in-depth knowledge about the challenges and complexities around payroll, tax, and compliance as they relate to the Aviation industry.
Our Aviation Payroll Management Experts understand that no two companies are alike, which is why we provide individual solutions to each of our clients. We will take care of the payroll accounting needs of your company based on your unique needs and the applicable government's and Civil Aviation Authority's policies and requirements.
You can outsource your full-time, per diem, independent, contract, or contingent personnel to our payroll management service. As the Employer of Record, Flight Crew International will assume all employer services, including, but not limited to, the following:
• State and Federal Regulatory Taxation Compliance
• Workman's Compensation
• Liability Insurance
• Employment Eligibility (I-9)
• Vetting/Background Check
• FAA Records Check
• Human Resource Management
• Administrative/Back Office Support
Flight Crew International can incorporate additional benefits and services to suit your unique needs and will ensure that all employment and insurance requirements are handled with care and expertise.
You remain the work-site supervisor and we are the administrative employer, relieving you of potential employer liability, employment tax liability, and human resource management responsibilities.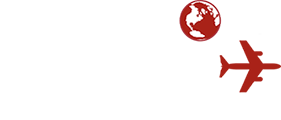 CUSTOMIZED PAYROLL SOLUTIONS
Our payroll services are comprehensive, highly flexible, and tailored to meet your individual requirements. By partnering with FCI, you can be confident that you have a competent partner looking after your payroll.