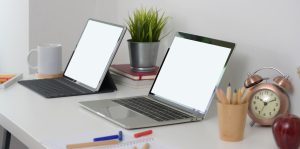 We know that during this time of uncertainty your CV is your "shop window". That said with a depressed work market, as a recruiter, we are receiving double the volume of suitably qualified candidates. Therefore, use this guide when crafting your CV.
Details to include:
Contact details

Provide your full name, co
rrect c
ontact phone number, and 
professional email address

Avoid inappropriate nicknames

Personal statement

Showcase your skills, your qualifications and the reason you are a great fit for the role

Flight Experience

Include details of your Licence Type, Flight hours on rank and type and total hours

Work history

Use a Chronological CV. If there are gaps, provide a brief but concise explanation

Education and training

Add relevant and latest achievements

References

Speak to your potential references before adding their details and include referees who can speak well of you and your professional career.
Key points when writing a CV:
Keep it short – 1 to 3 pages maximum
Reduce blank spaces and fill your CV with compelling content about your experience
Check your spelling and grammar.
Format the different sections in your CV clearly so that it is easy to read.
Use simple headings and bullet points.
Name your CV file appropriately
Need more help? A FREE CV guide is available below!